The sec­ond install­ment of the Brand Spot­light brings to light the inter­est­ing duo of Mor­gan Pow­ell and Kel­cie Glass bet­ter known as Mila and Fire. Grade school friends that came together to pur­sue their dreams, Mila and Fire make doing busi­ness with friends ALMOST look easy. Their cap­ti­vat­ing brand brings many unique expe­ri­ences to the city. Col­lab­o­rat­ing on dif­fer­ent events for our respec­tive brands, we have found these ladies to be resource­ful, help­ful and sharp busi­ness minds. I could elab­o­rate more but then this inter­view wouldn't serve it's purpose…
How would describe the busi­ness and the ser­vices you pro­vide? Also, where did the name Mila & Fire come from?
Mila & Fire is an online store full of con­tem­po­rary, vin­tage, & recon­structed cloth­ing. Our motto is: "indi­vid­u­al­ism, style, & sex" and our clothes are a reflec­tion of that. Our name came from join­ing our 2 nick­names. At one point we were both blog­gers and went by the pseu­do­nyms Mila, & Fire. (Morgan=Mila, Kelcie=Fire). We kept those names as we joined forces for our company.
How and when did you get started? Also, when was that moment that you knew you should turn this love of yours into a busi­ness?
We offi­cially started a lit­tle over a year and a half ago. We were both at our sep­a­rate uni­ver­si­ties indulging in a com­mon hobby of ours, vin­tage shop­ping. It was a hobby, that turned into some­thing we were pas­sion­ate about. With Fire's PR back­ground & busi­ness savvy mind, and Mila's love of fash­ion, styling, and per­sonal shop­ping, we real­ized that this pas­sion had the poten­tial to turn lucra­tive. Et voila!
How did ya'll meet or how did this friendship/partnership come to be?
We met in high school (although we did not attend the same schools) through mutual friends. Like any pair of friends, our sim­i­lar­i­ties (like our love for fash­ion) were strong enough that we became extremely close. Now we're besties & busi­ness partners!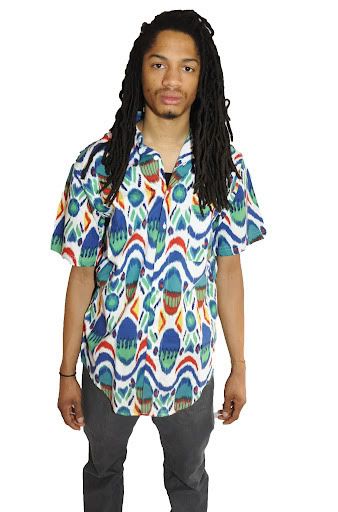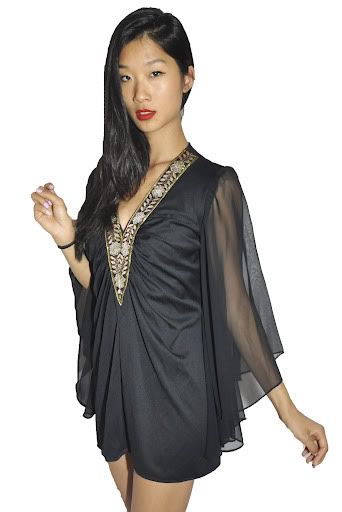 What are some lessons you have learned over the years doing busi­ness?
Keep evolv­ing. If you find that some­thing doesn't work, change it. If you find that some­thing works, EXPAND ON IT! Don't get com­fort­able and don't become stagnant.
What makes your cus­tomer expe­ri­ence unique?
Busi­ness own­ers for­get that they are also cus­tomers. so we treat our cus­tomers as friends, and as peo­ple, not as cus­tomers. We have the best sup­port­ers in all the land and wouldn't want to jeop­ar­dize that by giv­ing them mediocre prod­ucts for the sake of mak­ing money.
Ever since I've known you ladies, you have def­i­nitely had a unique sense of style and take on fash­ion how do you think has aided you all in your busi­ness?
It is impor­tant to know ALL about your industry/field. At some point, we want to be fash­ion know-it-alls. We pay atten­tion to what we need to know to keep our busi­ness thriving.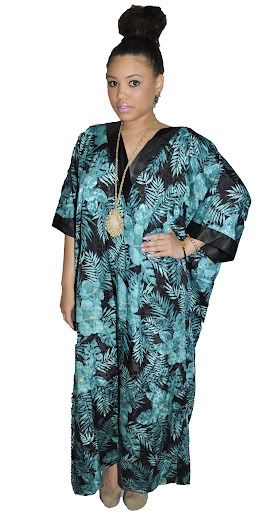 What other endeav­ors are you involved in?
Out­side of Mila & Fire, Mila works with chil­dren, and Fire works in PR/Marketing.
Any upcom­ing plans that read­ers should become aware of?
This sum­mer will be a fan­tas­tic one so read­ers, stay tuned!
So take us into your vision for your busi­ness, what can we expect to see in the future from the MilaFire brand?
Well, our plan is to take over the world! lol But on a more real­is­tic level, we won't be just avail­able online-only! We are in the process of expand­ing into a show­room, by the end of the year. Ulti­mately, we want (and will) have our own boutiques.
If your read­ers want to con­nect with us, they should know that we are heavy on social net­work­ing!
Our web­site: MilaandFire.com
Email: Mila.FireVintage@gmail.com
Twit­ter: Milaand­Fire
Insta­gram: Milaand­Fire
Blog: MilaandFire.blogspot.com
Tum­blr: MilaandFire.tumblr.com
Face­book: Mila & Fire Vintage